How to Prepare the Roof for Summer?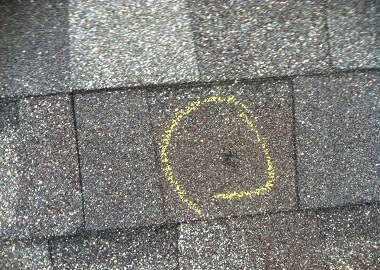 When you are preparing your property and home for summer, then you should never avoid roofing. So, the first and foremost thing that you need to do is perhaps get in touch with a roofing contractor in Fort Worth who can help you out in roof preparation.
One such organization that you can opt for is FortWorthTxRoofingPro. They are into industry for more than 10 years and thus they can provide you with the best Fort Worth Residential Roofing and commercial roofing services.
Besides this, they can help you out in protecting your property from extreme temperatures as well as various summer storms.
So, in this blog, we will talk about how you can prepare the roof for summer. Let us have a look:-
Once the winter is over, the first thing that you need to do is perhaps inspect your roof. It is recommended that you opt for professional inspection to ensure that you don't miss out on anything. Here are a few things that you need to take care:-
#Damaged or Missing Shingles
Once you find missing or damaged shingles, then the first thing that you need to do is perhaps get them replaced as they can become an entry points for the moisture which can possibly create a widespread and serious leaks. In addition, you need to look out for subtle damaged signs as well.
Some of the things include balding shingles that would start to lose out curling shingles and protective granules that might be suffering from the moisture damage.
#Damaged Flashing
The flashing are perhaps metal strips that protect and border the shingles. Hence, what you need to do is look out for signs of rusting or wrapping which potentially indicates that the flashing needs to be replaced.
#Moss
Has the moss grown up on your roof? If, yes, then it is certainly a bad sign. So, if the moss grows, then it can dig into the shingles and perhaps destroys them. In addition, it can become the gathering point for the moisture who wish to seep inside the surface.
Hence, it is quite important that you moss should be removed but if you do so using pressure wash, then it can cause additional damage to the roof.
So, the best way to deal with it is to take a professional advice so that you can go ahead with the best approach.
# Siding Stains
If you want siding stains, then the problem with the eaves or gutters needs to be fixed.
# Gutters Needs to be Cleaned
Gutter cleaning is quite important just in case you want to prepare for summer weather and late spring. In the month of winter, there is a great chance that the gutters might have got filled with dirt, leaves, debris and bugs.
All these stuffs can eventually pile up and perhaps your gutters might get clogged. Also, water spilling that might happen in the gutter might cause problems in the foundation and siding.